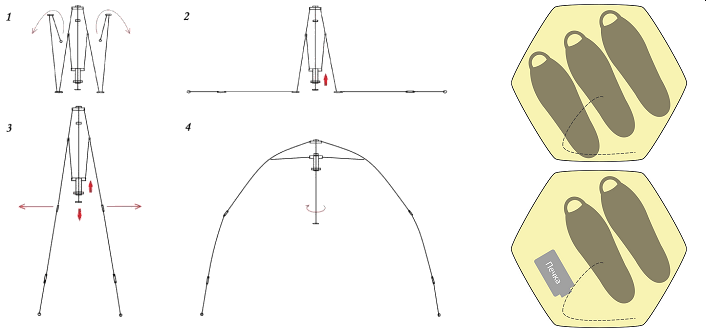 Package contents:
• Two-layer tent with frame
• Bottom zipper
• Tie-down straps - 50 Ft.
• Stakes - 10 PCs
• Carrying bag
Attention! Stove and heat-insulated floors are available separately.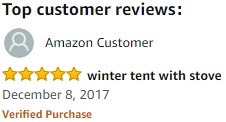 "This tent is worth every penny! Extremely well made and so easy to set up the stove is amazing I can't believe how warm it gets. Plenty of room and honestly my only regret is not getting this sooner! If I could give more stars I would."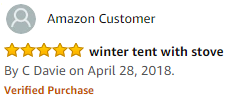 "The seller gave accurate information with prompt updates on shipping status. Very well built thick stainless steel stove and high quality tent fabric!! I am very happy with my purchase and recommend this product."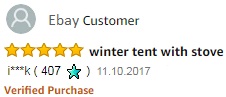 "Awesome product! Now i need to hit the gym to open it! Cheers!."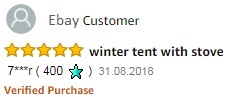 "Tent took about 2 weeks for delivery, the whole package is very high quality."

"Very good high quality, easy to use. Thank you "Russian Bear" company was very good and fast delivery. Thank you Amazon. This tent exactly for Canada , we like the tent and price is good . We can compare some tent that we have been looking or quality not good , or price . this is the best tent .
All information in Youtbe also .My advice is to make video advertising in English on Amazon or on YouTube.
thank you again to Amazon and "Russian Bear"!"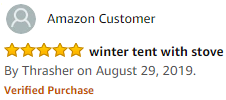 "Super awesome tent & wood burner kit is top quality, I definitely recommend this product!"